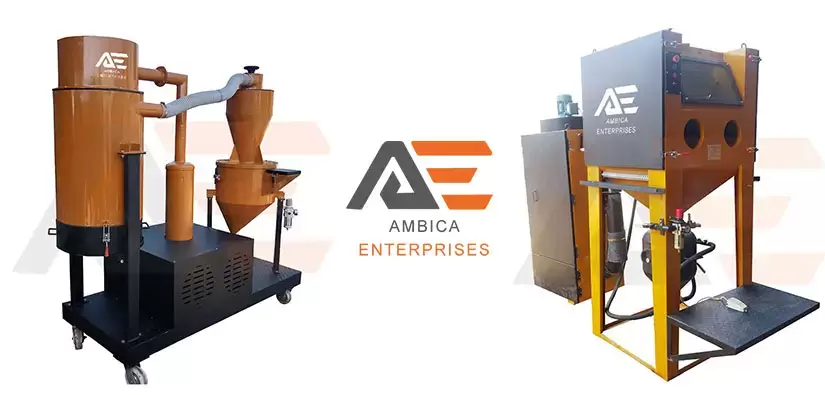 A shot blasting machine is an equipment to recourse metal for polishing, repainting, and clearing away debris from the surface. Well, this is a complete description in itself but being an engineering product, there are many facets to a shot blasting machine that still need to be disclosed before you wish to purchase one. Shot blasting is incurring percussion of solid particles with the target surface by potential pressing causing the area to be scraped off of the outermost layer of contaminants. After treatment, the area becomes a smooth surface without impurities.
Facts Of Shot Blasting Machine Must Know You About These Are The Following
Buying a shot blasting machine without much knowledge of its working, capacity, It is prudent to take the buying decision only after getting to know every aspect of the machine's output, air compression, material to be treated. It all points to what type of objective do you want the machine to fulfill before its purchase. power generating effects on surface, surface area coverage, and many others, you will soon be repenting for about the equipment as a worthless investment.
If You Are A Serious Purchaser Of The Equipment, Then Go Through These Points In Details
Select the machine for the type of business you have. If you want a shot blasting for scraping off paint from cars and thin metal sheets, then purchase a low-power machine. So choosing the machine on the basis of type and thickness of the material is important else a high-power blaster will eat away your car metal since each machine has different surface disposition results. A commercial installation can go for faster cleaning and get a piece of powerful shot equipment to complete assignments faster that are more labor-intensive and need treatment on thick metals, engineering products, etc. While softer media has a low impact on the inner surface, harder abrasives pass through the wall and hose pipe of the machine shortening its life span. If you regularly work with such abrasive media, then buy long-lasting tungsten carbide nozzles for longer operations and machine life. Ensure that you are able to clean the machine efficiently so it doesn't retain moisture and gives smoother working. Finally, be specific about the budget and what best can you afford within your range. Getting a good system with a little more money is worth but if it ruins your pocket, then look for the best option within your caliber. An EMI if possible will be fruitful otherwise, you can also get subcontracting instead of a purchase. Knowledge is the best option to get a machine that suits your every condition. Wasting money on a very cheap machine means you agreement on quality and machine life. Get to know about different types of shot blasting machines and what is their performance parameter. Don't be hast in the decision but you must make a wise choice to buy a portable shot blasting machine only after you know the real facts about a shot blasting machine because an investment is yours and so is your business.