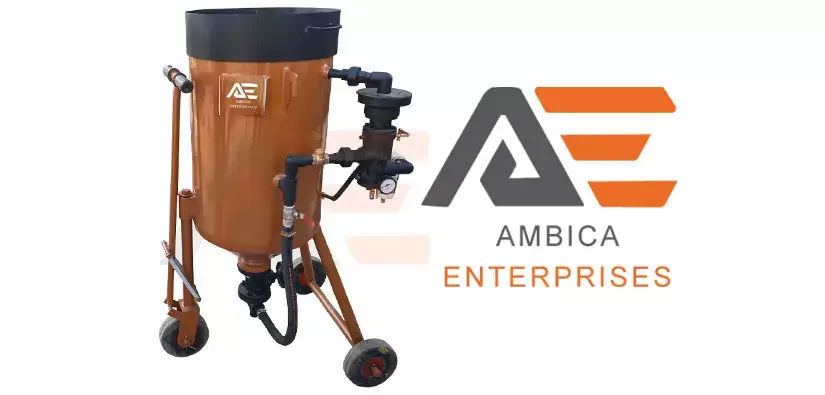 Shot Blasting Machine is a surface treatment system using high-velocity abrasive materials. Shot blasting machine is the process through which it is possible to achieve the best cleaning and surface preparation for secondary finishing operations.
It is used in almost every metal-using industry, including aerospace, construction, automotive, foundry, rail, shipbuilding, and many others. It is used to clean, induce strength, or polish metal surfaces. Blasting has become an indispensable part of the metal building and steel structure industries. This blasting technique offers significant advantages for the protection and maintenance of steel and metal products.
Shot blasting machine uses
Shot blasting uses for the cleaning of steel, iron, forgings, non-cast parts, etc.
Shot blasting Machine also uses for Mechanical cleaning of sheets, rods, coils, wire, etc.
Shot peening to alter mechanical properties (increasing resistance to fatigue for springs, gears, etc.)
Shot blasting Machine uses for preparing surfaces to be painted, coated, etc.
In usually shot blasting machine reduces abrasive media bits at high speed (65-110 m/second) in a controlled custom at the substance (materials) thereby eliminating surface contaminates due to the abrasive impact.
Shot blast production lines, both manual and automated systems, enhanced possible with the initiation of centrifugal wheel blast machines. The system of shot blasting by the centrifugal wheel is extra productive than compressed air and produces a better extra uniform surface finish.
The criteria used for choosing the type of shot blasting machine depend on the size and shape of the components, the situation of the surface to be cleaned, the final surface finish specification, and the overall process needed.
What Is Advantages Of Shot Blasting Machine ?
Removal Of Corrosion : This is the preferred method for removing all types of rust and corrosive materials from metal and steel surfaces without reducing the product's strength or leaving its base unaffected and steel shots, steel grit are the most commonly used in corrosion cleaning. Corrosive deposits that commonly form on surfaces include:
Preparation Of Surface : This method of blasting is by far the most effective and efficient way of preparing a metal surface for painting or coating. It has a high blast pattern accuracy and a very strong bond between the blasted surface and the protective coating. The technique aids in the detection of all types of flaws and errors. It also extends the life and durability of any future coating.
Only abrasion is used in the process to clean the surface of the metal products.
Throughout the process, no chemicals are used.
The only cleaning required is for the physical pellets.
A powerful vacuum and dust collector system blows away all the blasted steel or media dust.
In addition, the process allows for the freedom and convenience of recycling the materials used in the process.
Shot Blasting Machine Manufacturer
Ambica Enterprises is the Leading Manufacturer, Supplier, and Exporter of Shot Blasting Machine, portable shot blasting machine price, shot blasting cabinets, shot blasting room, Sand blasting machine, Vaccum shot blasting machine, grit blasting machine, tumblast shot blasting machine, pipe cleaning shot blasting and hanger type shot blasting machine, shot blasting equipment, shot / sand blasting nozzle, etc in Jodhpur, Rajasthan, India at low price with the best quality for sale.