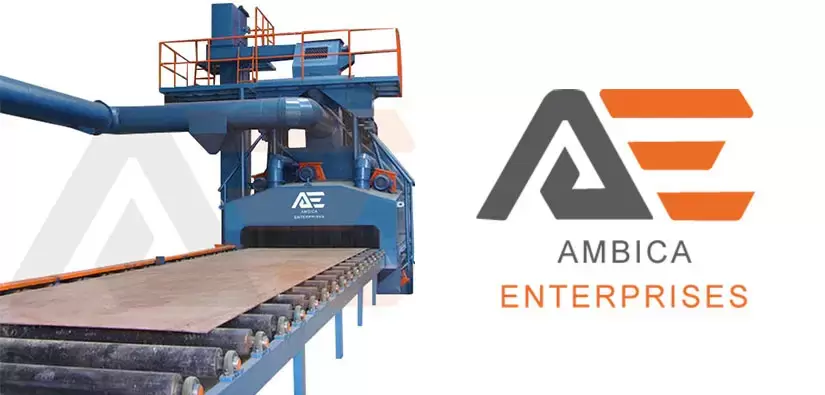 Foundry Industry: In foundry industries, castings need to be polished, and a shot blasting machine is the best suitable machine for this job. There are different types of machines according to different product policing and surface preparation. So you can choose a machine according to your requirements.
Mold Industry: Generally, molds require a smooth surface because these are also a part of castings. It is the perfect machine for polishing the surface of the products. The best component is that it, will not damage the surface and performance of the products.
Steel profile companies: Most of the companies that have steel profiles such as sheet steel will have many burrs that will influence the surface and quality of the newly manufactured product. In that case, It can resolve all these problems professionally.
Shipbuilding Industries: Steel sheets are the main material for making ships yards. Usually, steel has rust that can heavily affect the quality along with the working efficiency of shipbuilding industries. Cleaning rust is a difficult work that is impossible to deal with manually. Hence, It can assure the quality of the steel which is used in the shipyards.
Automobile Factory: In automobile factories, the steel and other profile elements need to be polished. But keeping the original presentation is the target of every manufacturer and It is the single option that will not damage the steel strength. Generally, most of the automobile components require different types of shot blasting machines for different components of policing. In that case, you can take from roller blasting machine, hook types of machine and tumblast shot blasting machine, etc.
Motorcycle Factory: In the motorcycle factories there are some small and large components. We prefer roller blasting machine for the small size of components roller types of shot blasting machines are best suitable for large amounts of products.
What Is Shot Blasting Machine
The shot blasting machine is a fast process to clean and polish metal. A shot blasting machine is an easy way to get surface treatment by air compression or a wheel-based system. Almost every industry utilizes this technique to treat metal or repair its degradation. Once small particles of dust are blown out of the shot / sand blasting nozzle, they rub against an area and give it a fine layer free of land or pits.
The technique that no metal companies owner can function without is a shot Blasting machine. It is used in virtually every manufacturer that uses metal such as aerospace, construction, automotive, foundry, rail, shipbuilding, and many more. It is used to clean, induce strength also known as shot peening, or to polish the metal surfaces.
Shot Blasting Machine Manufacturers in India
We are one of the best Manufacturer, Supplier & Exporter of shot blasting machine, thermal spray gun, sand blasting machine, grit blasting machine, Abrasive media, and the equipment which is used and blasting methods. we are the best dealer of abrasive media in jodhpur India at a low price and best quality.